1-3 Hours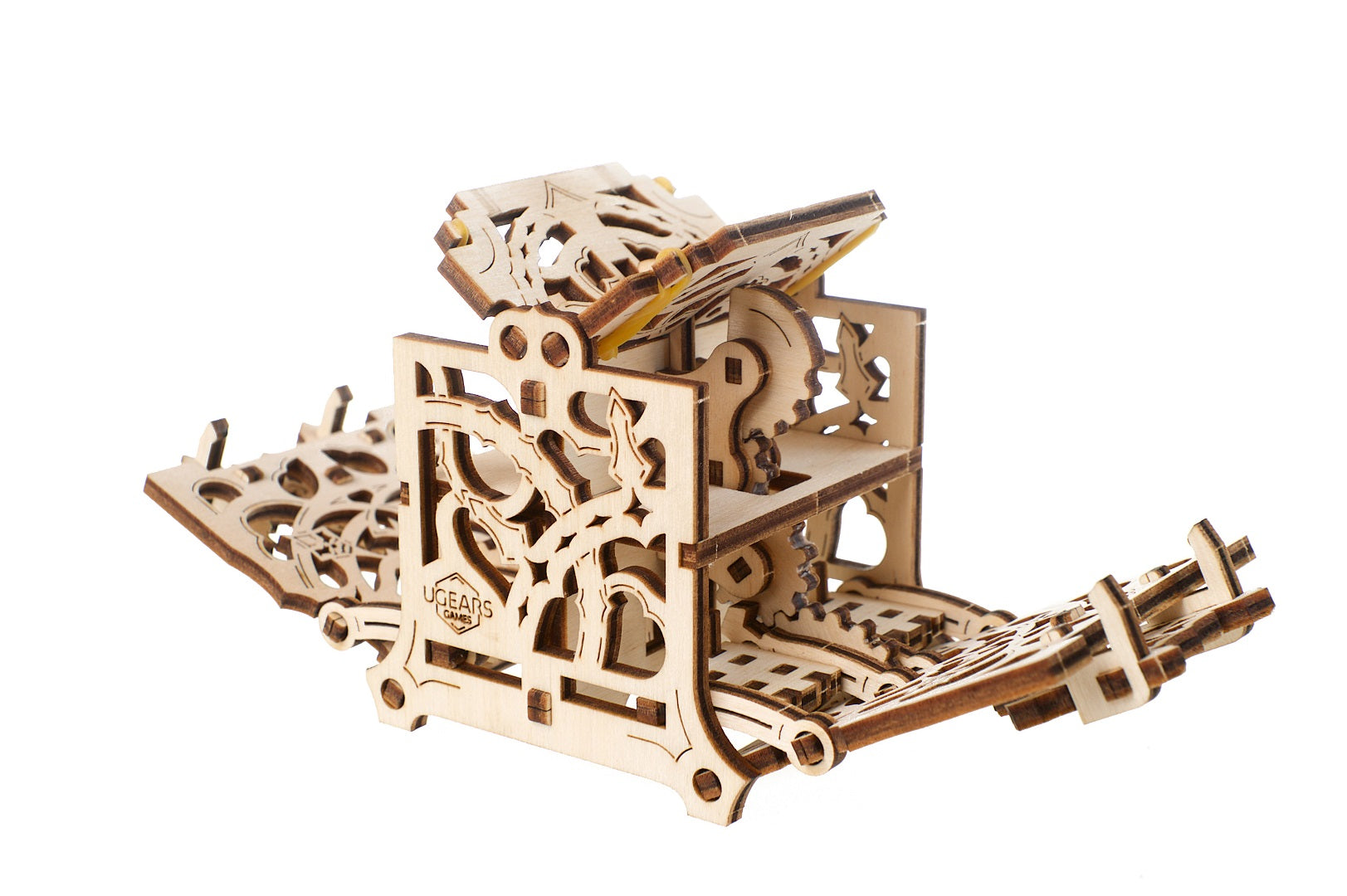 At UGEARS, we are all about having fun and bringing generations together. Our 3D puzzle games do just that, while giving kids and adults a way to exercise their hands and minds in an activity that encourages creativity. Our kits require no glue or special tools, are made from all natural wood materials and are easy to assemble. Each 3D model kit produces motion without batteries or other external power sources.
Of course, we know there are other things that bring families together, which is why we've created our UGEARS Games Series. Our products simplify organization, allowing you to focus on the game and the relationships you're strengthening.
Dice Keeper
The UGEARS Games Dice Keeper offers a unique, beautiful and functional way to keep your dice organized. After you've easily put the gears and pieces together, there are multiple areas that open so you can securely and safely store your dice.
Dice Tower
The UGEARS Games Dice Tower is another clever mechanism to help you control the dice during your game. This wooden model kit creates four boxes so each player can use one. You can also stack the boxes for more excitement. Simply toss the dice into the top of the tower, and they'll appear at the bottom to reveal your roll.
Deck Box
The UGEARS Games Deck Box is your solution if you're tired of your deck being scattered about the house. This beautiful device is easy to construct and fits into your palm when it is complete. Both inner compartments can hold 60 cards, and the device latches open for convenience while playing.
Card Holder
The UGEARS Games Card Holder takes gaming to a whole new level. The mechanical gears of this box turn it into staircase shelves where you can store 12 stacks of cards, for a total of 400 cards. Not only is it functional, it's also beautiful and only takes about an hour to assemble.
Master's Screen
The UGEARS Games Master's Screen allows you the option of a two-, three- or four-panel screen when you really want to get into the game. The center of the Master's Screen is a dice tower, so you're not always scrambling to catch the runaway dice during the game.