cards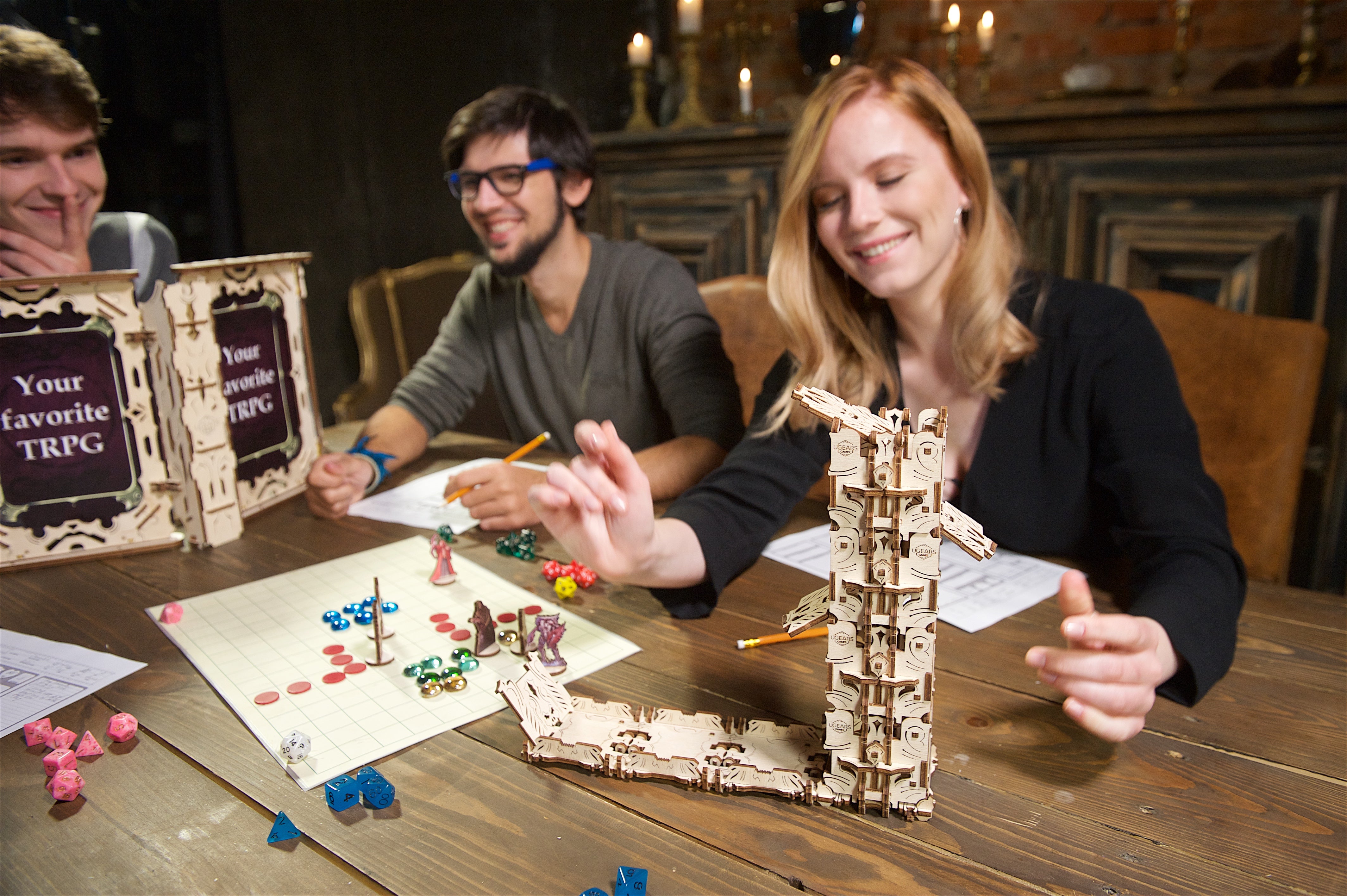 The Latest Kickstarter and More! 2
The Latest Kickstarter
You wouldn't be wrong to think that we are passionate about mechanics, engineering and learning how things work. However, would you guess that we also board game enthusiasts? What can we say - we like the challenge and excitement the game brings as much as we love smart mechanisms. As a result, we are proudly presenting the new Ugears Games collection, the series of unique functional wooden mechanical devices designed to handle, transport and store game elements in various tabletop games, right now exclusively on Kickstarter!
The Card Holder, the Modular Dice Tower, The Deck Box, the Game Master's Screen and traditionally, the Secret Device will become the smart assistants in your tabletop games and wonderful presents to your fellow gamers. 

Check out these latest models over on The "UGEARS Games Campaign"  Kickstarter Campaign!
Back in Stock!
Our shop looked sad for a while with so many of your favorites out of stock, but the wait is finally over! All models are back in stock now and ready to be shipped. This is the perfect time to grab the model you wanted to assemble next as the history shows we do sometimes run out! 
The Season of Giving
(and Receiving) is Here!
The best thing about Halloween is what comes after it - the holiday season with a lot to give and also hopefully a lot to receive! It is an excellent time to sit down and plan your shopping list: who gets a treasure box and he would love to get a steam train. Don't forget that with purchases of $75 or more you can also get free U-Fidgets ornaments. These new models are sold as a set of U-Fidgets Happy New Gear (4 pcs) or U-Fidgets Gearsmas (4 pcs) - simply add to cart!

While thinking of everyone else on your list, don't forget to grab something special for yourself on our website! We bet you even know which model you want to find on your doorsteps this month!
Chicago Toy and Game Fair
Do you live in the Chicagoland area or planning a trip there this month? Stop by and visit us at the ChiTAG (Chicago Toy and Game Fair)  November 17-18, 2018. Not only we will be thrilled to see you in booth #715, but we are also planning a fun giveaway and product discounts! And for this special occasion, we even assembled an almost life size model of the Tractor for you to check out!