bike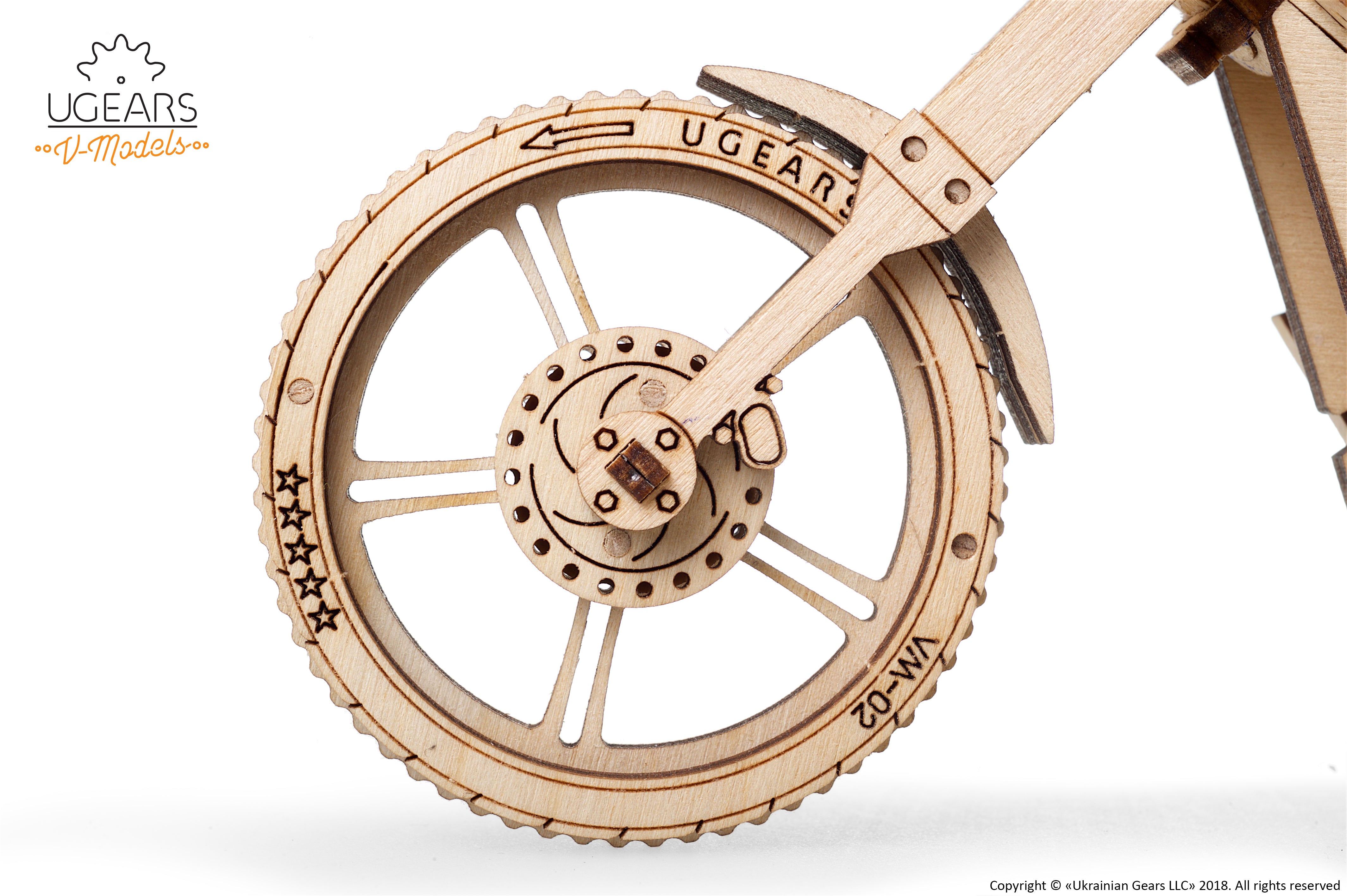 UGEARS New Releases Available for Pre-Order 4
Four New Models
We are excited to announce four new UGEARS Model releases.  They are available for pre-order with shipping in about 1-2 weeks.
Once again, UGears returns to everybody's favorite classics and introduces an exquisitely elegant and vigorously fast Roadster sports car. The unique charisma of the model comes from both its outstanding technical characteristics and detailed realistic retro-design.
Get your leather jacket and absorb the exhilaration of total velocity with the bold and beautiful Bike from UGears. Embrace the spirit of the road with your own hands. Hold on to your handlebars and breathe in the smell of highway with the new Bike Model from UGears.
Now is your chance to join the noble tribe of long-haul truckers with a "Heavy Boy Truck VM-03" model from UGears. The romance of the road and the might of a large and fast automobile will leave nobody indifferent. Whether you are a loner or a company man, the time on the road will clear your head and you will learn to cherish the time with your close ones. Fill the tank to the brim and venture forth with UGgears' Heavy Boy Truck VM-03 to explore new routes.
Should you decide to have a shot at freight forwarding, you will need a trailer. And this is exactly what this model is. This capacious Heavy Boy Truck Trailer can carry your favorite things - it will deliver a box of chocolates, a load or fruits or even a ship in a bottle.