The UGears Mechanical Aquarium is here!
The UGears Mechanical Aquarium is here!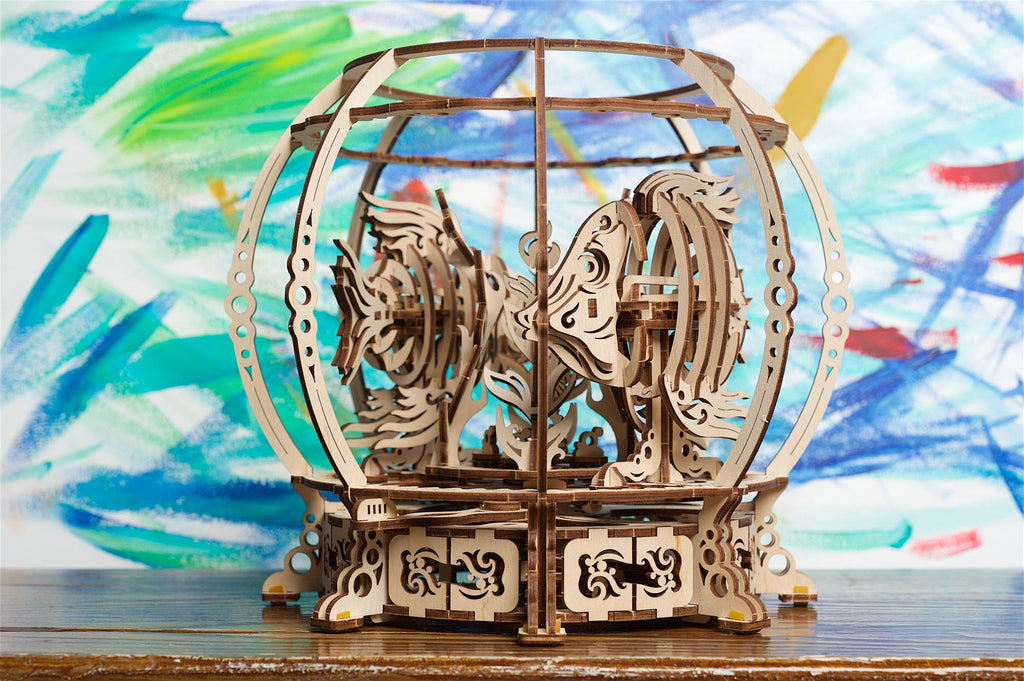 It seems like summer is flying by! Are you spending more time outdoors or hiding away from the heat while working on another UGears model? Well, in case if you were looking for something new to explore, we have a brand new model coming in August 2021.
The elegant fish look like they are really swimming as they move their heads and tails side-to-side. The Mechanical Aquarium model is unique in more than one way. While rubber band motors propel many UGears models, the Aquarium is driven by a spring, for longer action and greater longevity.
We are extremely proud to bring you this spring-action aquarium — a first in our growing catalog of UGears models!