UGears Models Releases
UGears Models Releases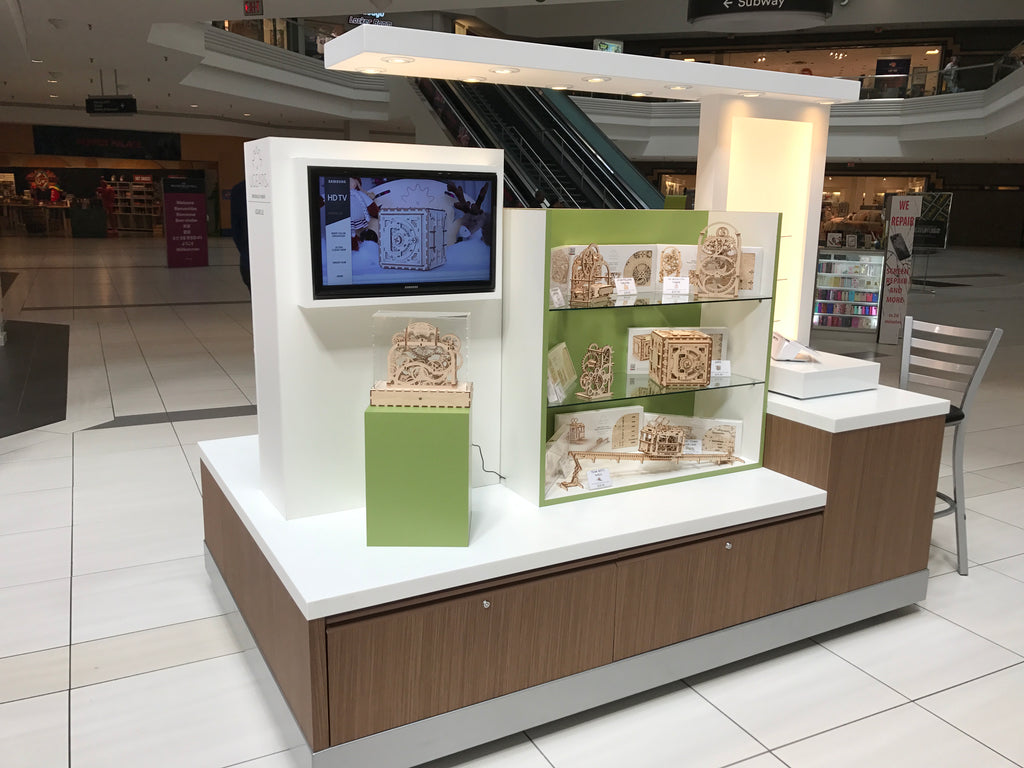 UGears Store  
Exciting news for Chicagoland residents. We have opened temporary kiosk just in time for the holidays.  Now, if you are in Schaumburg, IL area, you can visit our location in Woodfield Mall to see, touch and feel the models.  You can find us next to JCPenney on the first level.
New Models are available for order 
More New Models  
New models that were available through Kickstarter earlier in the year are announced for the release in October with availability in November: Hurdy-Gurdy, Treasure Box, Mechanical Town Series Robot Factory (the third in the series), and Coloring models for kids 5+. 
Hurdy-Gurdy
UGears Kickstarter campaign for the release of the latest model Hurdy-Gurdy has ended on July 31st. Currenlty, UGEARS are fulfilling all these orders. The model will be available for pre-order in the beginning of October through our store with the delivery approximately in mid-Novemeber.