Father's Day Special, June Challenge and More!
Father's Day Special, June Challenge and More!
STEM PROJECTS ARE NOW IN STOCK!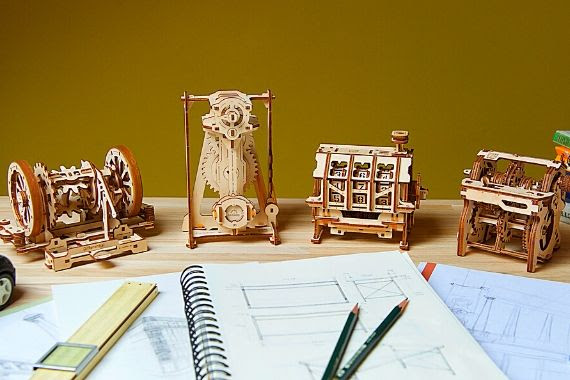 This has to be the strangest school year-end yet and we are looking at the even more unique summer with many traditional points of entertainment closed. This might be a great time to explore new hobbies. May we suggest 3d puzzles?

From our family to yours: Stay safe!
STEM PROJECTS
We finally have four kids puzzles in stock and ready to challenge your tweens and teens. 

STEM LAB PENDULUM - a basic and most reliable time measuring mechanism. Its working principle is based on the model's constant amplitude oscillation under the force of gravity and potential energy of the rubber band.

STEM LAB COUNTER While assembling the lab counter, your child will get a basic understanding of how an odometer works. 

STEM LAB GEARBOX discover the principle of working of the 4-speed Manual transmission and observe the work of the gearbox and experiment shifting between gears.

STEM LAB DIFFERENTIAL
Assemble and set the wheels in motion. Can you think of a better way of learning the working principle of the Car Differential?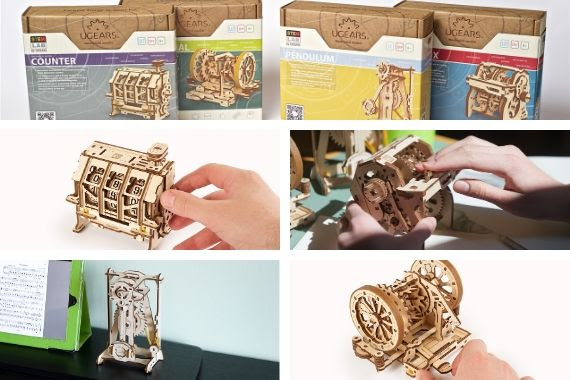 JUNE CHALLENGE
Get ready for another hobby challenge! This June we would love to see what you can do with a safe!

While the assembly of this model might get tricky, how can you step it up and create a unique masterpiece?

Make it your own and submit up to three photos by filling out THIS FORM by June 30, 2020.
NEW IN STOCK
Three new models are in stock and ready to ship! 
MARS BUGGY Enjoy the assembly of an ingenious mechanical space vehicle inspired by ever-exciting sci-fi Mars Buggy.

CAROUSEL The Carousel has a wind-up key under its base that provides tension to the rubber bands attached to the main axle.

GLOBUS The Globe model consists of two sets of decorative continents, a rotating mechanism, and several little extras that make the model even more enjoyable.
Cast Your Vote!
Our May hobby challenge was a success. We absolutely loved to see your unique creations but now it is a time to vote on your favorite creation. The winner will get our next challenge (July) model for free! 
Cast your vote today - the form will only be open until 11.59 pm on June 20!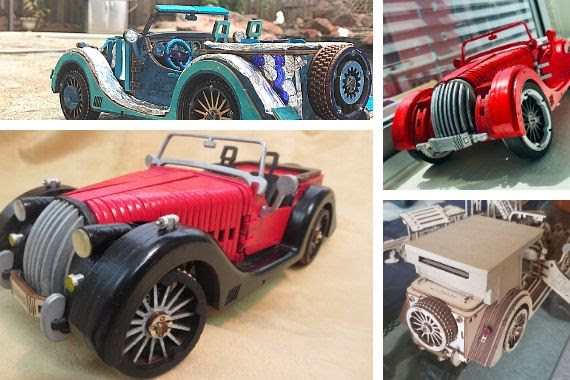 Father's Day is June 21. Grab This Deal!
Don't forget to get a great gift for a man in your life! 

SPECIAL! ONLY UNTIL 6/21
With $50 or above order, choose one of the following models, add them to the cart, and they are FREE!
 
Your choice of: any one of the U-Fidgets, Date Navigator, Flexi-Cubus, Wheel-Organizer, or Steampunk Clock.

The discount will apply automatically when you add one of the above models to cart along with a purchase of $50 and above. 
Want to be the first to know the latest news? On our Facebook page, click the "Following" button above the feed right and under the page video, check "See First" under Your News Feed and "On (Highlighted Posts)" under Notifications.